"Querelle" by Piero Buscemi is back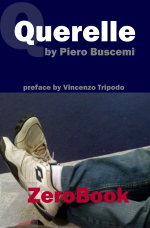 Querelle / Piero Buscemi ; preface by Vincenzo Tripodo. - Roma : ZeroBook, 2021. - 100 p. - ebook ISBN 978-88-6711-209-8, press ISBN 978-88-6711-210-4
Released in 2004, back in ebook format and in paper format published by ZeroBook, "Querelle" by Piero Buscemi, this time with a preface by Vincenzo Tripodo.
Querelle's cover
"A long story with an autobiographical nature, a memorial to stop the desire to escape: the story of Piero and friends, restless young people debated between existence and emptiness, between desire and disaffection, memories that unfold with a ferocious disenchantment, by slippage and temporal overlap. The sliding places of the crossing (from the United Kingdom to Rome, from Messina to the Ionian coast) offer clues to this intolerance, but it is the writing (nervous, jerky, like a photographic flash) code and fresco of disorientation: in a sort of " probation "vague thinking, a measure of Kerouachian wandering that sometimes deludes itself into rediscovering existence" (Maria Gabriella Canfarelli)
Released in 2004, back in ebook format and in paper format published by ZeroBook, "Querelle" by Piero Buscemi, this time with a preface by Vincenzo Tripodo..
The preface by Maria Gabriella Canfarelli (in italian) on Girodivite, on the occasion of the first edition of the work.
---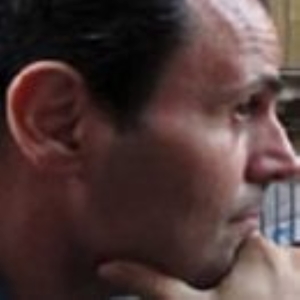 Piero Buscemi was born in Turin in 1965. Editor of the online periodical www.girodivite.it, he has published: "Past, present and future" (1998), "Ossidiana" (2001, 2013), "Apologia di Pensiero" (2001) , "Querelle" (2004), The island of dogs (2008, ZeroBook 2016), "Cucunci" (2011), "The shadows of the sea" (2017, published by Bibliotheka), Enne (ZeroBook 2020). He edited the anthology of poems Beside a glass of wine (ZeroBook 2016); and the anthologies of articles by various authors published on Girodivite: Parole rubate (2017), Celluloide (2017). For the volume of poems Iridea by Alice Molino (ZeroBook, 2019) she contributed with a choice of photographic suggestions. Winner of several literary awards, some of his short stories and poems are contained in some national anthologies. The novel "Querelle" was translated into English and published by Pulpbits Press (United States). He is one of the founders of the Cultural Association "Literary Aromas" of Messina. Supporter of Emergency, collaborates with Avis (blood donors) and is a promoter of the initiatives of ActionAid Italia.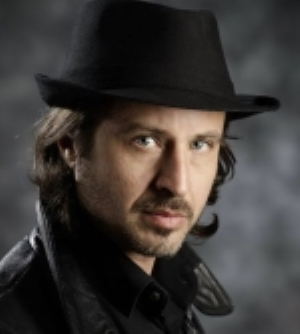 Vincenzo Tripodo (preface) was born in Messina on March 22, 1968. Trained in dramatic art and cinematography, alongside artists such as Susan Strasberg, Josef Svoboda, Marcello Batoli, Sarah Taylor, Federico Tiezzi and Beppe Randazzo, he + specialized with a master at the Tisch School of the Arts in New York. He has directed and written documentaries and fiction films, including: Scialo (2007), produced by Marvin Bros Film Productions, shot between Messina, Montalbano Elicona and the Alcantara Gorges. Since 1986, Tripodo has dedicated himself to theatrical activity, directing, among others, the shows produced by the cultural association Querelle, which includes, among the latest titles, The perfect woman (2011), with Mariella Lo Sardo, inspired by La Voce Umana by Jean Cocteau, and Il lighthouse in the dark (2012), with Vincenzo Pirrotta, written by Dario Tomasello. At the theater, Tripodo is also the author of lyrics, actor, screenwriter and musician, in collaboration with other Messina artists, such as Ninni Bruschetta and the Nutrimenti Terrestri company (I carabinieri, 1993), Antonio Lo Presti (Spoon River, 1997), Angelo Campolo (Enemies of the heart, 2000). He also dedicated himself to musical opera, among other things directing numerous shows produced by the Teatro Vittorio Emanuele in Messina, and to creative writing. His short story Racconta Caifa, in 2004, won the first prize at the Literary Week of Turin. Among the accolades of the critics, the "Elio Vittorini" Award as best actor for La wheelbarrow by Luigi Pirandello (1998), international prizes for the films Senza Spada (2006) and Near Misses (2004) and for the play Score for blood and soul (1996), which he wrote, directed and performed.
---
In ebook format, the book can be purchased at all Italian online stores. The paper version is available with the print on demand system.
---
- Ci sono 0 contributi al forum. -
Policy sui Forum
-