ROMANIA: Letter from Alexandrina Chelu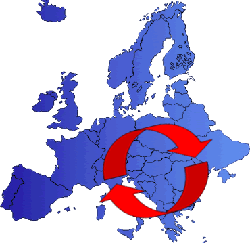 A passione as well dramatic witnessing about the impact of Covid-19 on Rock Filarmonica Oradea
Being an artist during Pandemic…
Being an artist is a gift from God, this is the way we feel about this special opportunity to share culture and to create art. There is always hope, but sometimes disappointments start to ruin the spirit, the faith. Before any pandemic, before any war, people demonstrated their real feature, nature, in times of crisis. But not only then!
Being an artist who promote real and original culture, not only something commercial, is always a challenge, you have to put in a lot of effort, maybe you have to take another job, you have to have another career, another profession to be able to invest in you projects, in real culture. Why? Because true culture does not sell, you really have to have a great passion, thinking about the future, not only the present: money, fame, richness. Rock Filarmonica Oradea is a concept, an idea about how to promote poetry, history, through music. This is more history, than music. It crosses borders, for us, through sonnet, and the possibility of translation brings peoples together within the same idea.
We started, but too late, to have a contact of institutions in Romania, but corruption proved to be everywhere. Maybe not corruption itself, but indifference. Indifference in front of possibility to change something, with no effort. People work and it is their responsibility to answer the call of the artists, if required. But our negativity is due to the situation in which people do not do their duty in those cultural institutions they work in. More than any other disappointment, the Covid19 pandemic destroyed any dream to achieve something in this special domain. We started, like many other artists who tried to survive the moment, to connect with people online, to hone our skills, to convey our cultural message. You can imagine that this attempt could not be highly successful, as we are not so famous. We stayed online, with a few exceptions, but the restrictions burdened any artistic moment.
After one year in pandemic rules, we got sick too. Then we really started to have fear. Not for culture, not for music, but for live itself. The lack of predictability knocked us down, fear of the future, the risk of reinfection, fear of the effects of the disease. We almost lost hope. But… We still have important musical projects! We still believe in Romania, Italy, France, England, in countries whose authors have ennobled culture for eternity, we still believe that one day, in the future, we BELIEVE IN THE MUSICAL SONNET.
We started to push our limits, to work on the European sonnet – a poet, a country, to aim at collaboration between states, through embassies and intercultural centers, we will try to get in touch with everyone who can support us sincerely - with any information or recommendation. With us, or without us, the Musical Sonnet will last forever, it already became a … almost a music genre, with diplomatic perspectives, without borders: just music and poetry.
Alexandrina Chelu – Romania
Rispondere all'articolo
- Ci sono 0 contributi al forum. -
Policy sui Forum
-